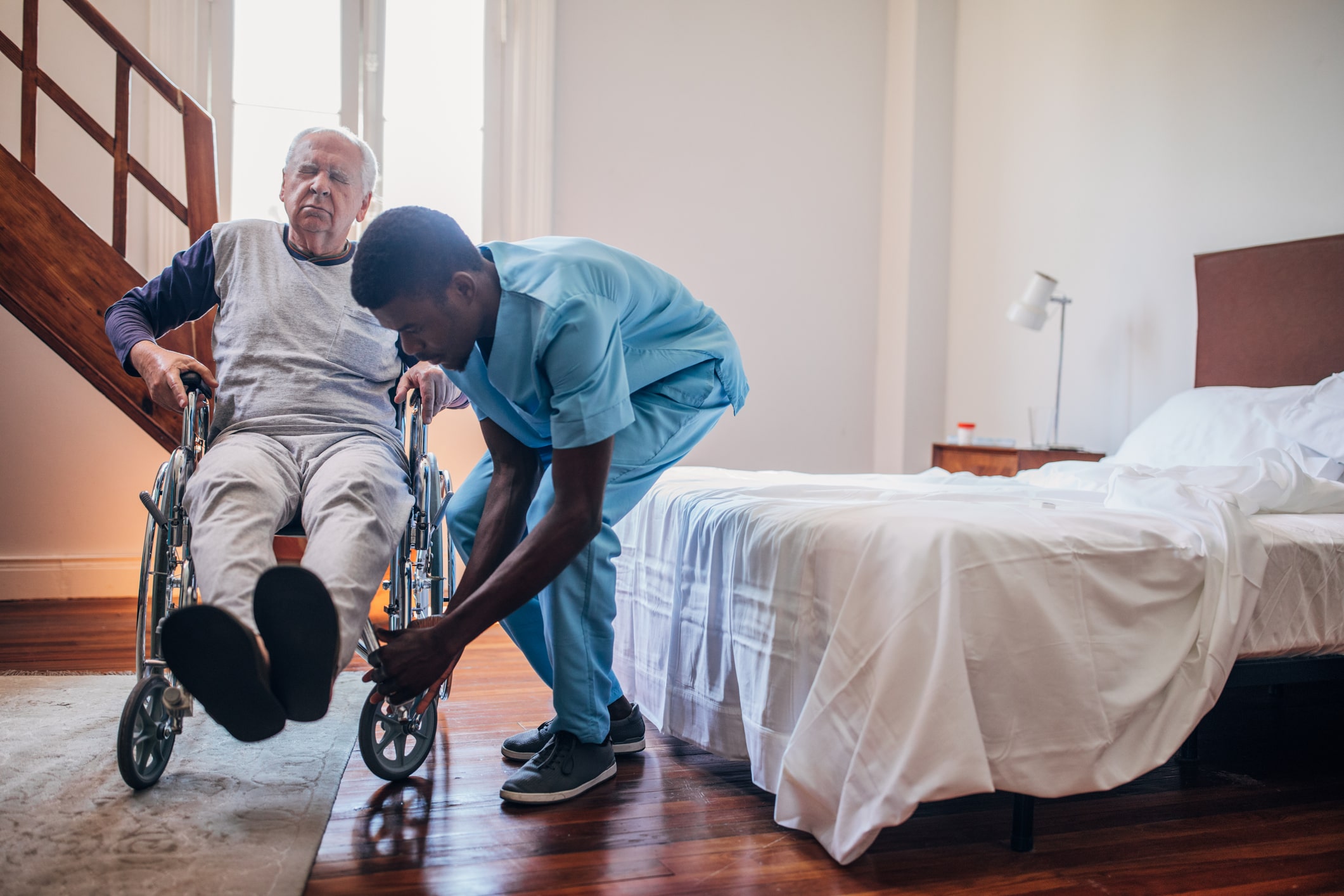 Disability care in Halton
At Milestone Health Services, we provide professional care for those with a disability. Living with a disability often affects a person's mobility. As a result, it can be helpful to hire a caregiver or nurse. 
How can Milestone Health help with disability care?
We understand that every disability is different. That is why we conduct an assessment in order to learn about your loved one and customize our care plan according to their needs. Our disability services include meal preparation, medical administration, and much more.
Our staff members are trained to take care of people with various disabilities. We will communicate with your loved one to better understand their needs. We will care for your loved one. Above all, our caregivers believe in being compassionate and patient. Our workers will help your loved one who is disabled and provide you with peace of mind, knowing that your family member is being cared for with a high level of professional care.
Why choose us for disability care?
Free in-home consultation
We are more than happy to discuss the needs of you and your loved one
Regular phone calls
We will ensure your loved one is in contact with family members, friends, and professionals as necessary
24-hour on-call support
You can always call us with any questions and concerns
We are committed to respecting everybody. After all, we believe you should treat others how you want to be treated. Milestone Health Services values honesty, and as such, we will not give misleading information or offer unnecessary services to our clients. 
Our goal is to provide reliable and effective care that aligns with the needs and health of every individual under our care. We will not disclose private information in order to protect the confidential nature of our clients' health care records except when permitted by law or regulation. We employ only the best staff who have been screened and selected.
Get in touch for Disability Care
Don't hesitate to get in touch with us for a free in-home consultation to learn more about disability care. We would be more than happy to answer your questions. You can call 1-833-392-7366 or email info@milestonehealth.ca. We are here to help.
Our Location